Sugar-Kissed Rose Loose Leaf Tea
Regular price
$0.23 USD
Sale price
$3.99 USD
Unit price
per
Indulge in the luxurious aroma and sweet taste of Sugar-Kissed Rose Loose Leaf Tea, a premium blend of black tea infused with fragrant rose petals, rosehip pieces, and natural flavors. With hints of vanilla and sweet spice, this tea offers a unique and delightful flavor that perfectly complements the floral notes of the rose.

The blend also includes blackberry leaves, ginger, cinnamon, cardamom, black and white pepper, clove, nutmeg, and calendula petals to create a complex and well-rounded taste. This expertly crafted tea blend provides a rich, full-bodied taste that is perfect for any time of day. The tea is made with only the highest quality ingredients, ensuring a delightful experience with every cup. Brew a hot cup of Sugar-Kissed Rose Loose Leaf Tea to enjoy the sweet aroma and delectable taste, or serve over ice for a refreshing iced tea on a warm day.
Ingredients:
Black tea, Rosehip pieces, Rose petals, Blackberry leaves,
Ginger, Cinnamon, Cardamom, Black+White pepper, Clove, Nutmeg, Calendula petals,
 Natural flavors.
Allergens: Manufactured in a facility which processes tree nuts and derivatives of tree nuts; almonds; coconut; hazelnut; walnut; milk, dairy, and derivatives of dairy; soybeans and derivatives of soybeans; soy lecithin; and sulfur dioxide and sulfites at concentrations of more than 10mg/kg expressed as S02.


Tea Master's Review:
Dry leaf- The tea leaves were pretty to look at with the rose hips and the rose petals. I smelled a citrus, ginger, slightly floral, sugar and rose aroma.
Wet leaf - The aroma to me was slightly citrusy and ginger, a burnt sugar/caramel note, honey and rose.
Liquor - The steeped tea had a rose aroma with a subtle citrus and honey note. It had a medium mouth feel, a rose and almost undetectable citrus taste with a peppery finish. As a cold tea there was the rose, pepper and subtle ginger taste and the aroma of rose was intensified with the cooler temperature. I made multiple steeping and enjoyed each steeping. The fragrance from the tea did in fact remind me of cutting roses from my garden early in the morning.
Steeping Instructions - Black Tea (Recommended)
Bring 8 oz. cold water to a boil (about 210 degrees Fahrenheit).
Remove from heat and add 1 tsp tea leaves.
Let set for 3-5 minutes.
Strain and serve.
Steeping Instructions - Chai
Combine 4 oz cold water with 1 tsp tea and sugar to taste and bring to a rolling boil.
Meanwhile, boil 4 oz milk or soy milk separately.
Combine the milk and tea.
Strain and serve.
Try our recipe for a Sugar-Kissed Rose Latte!
Share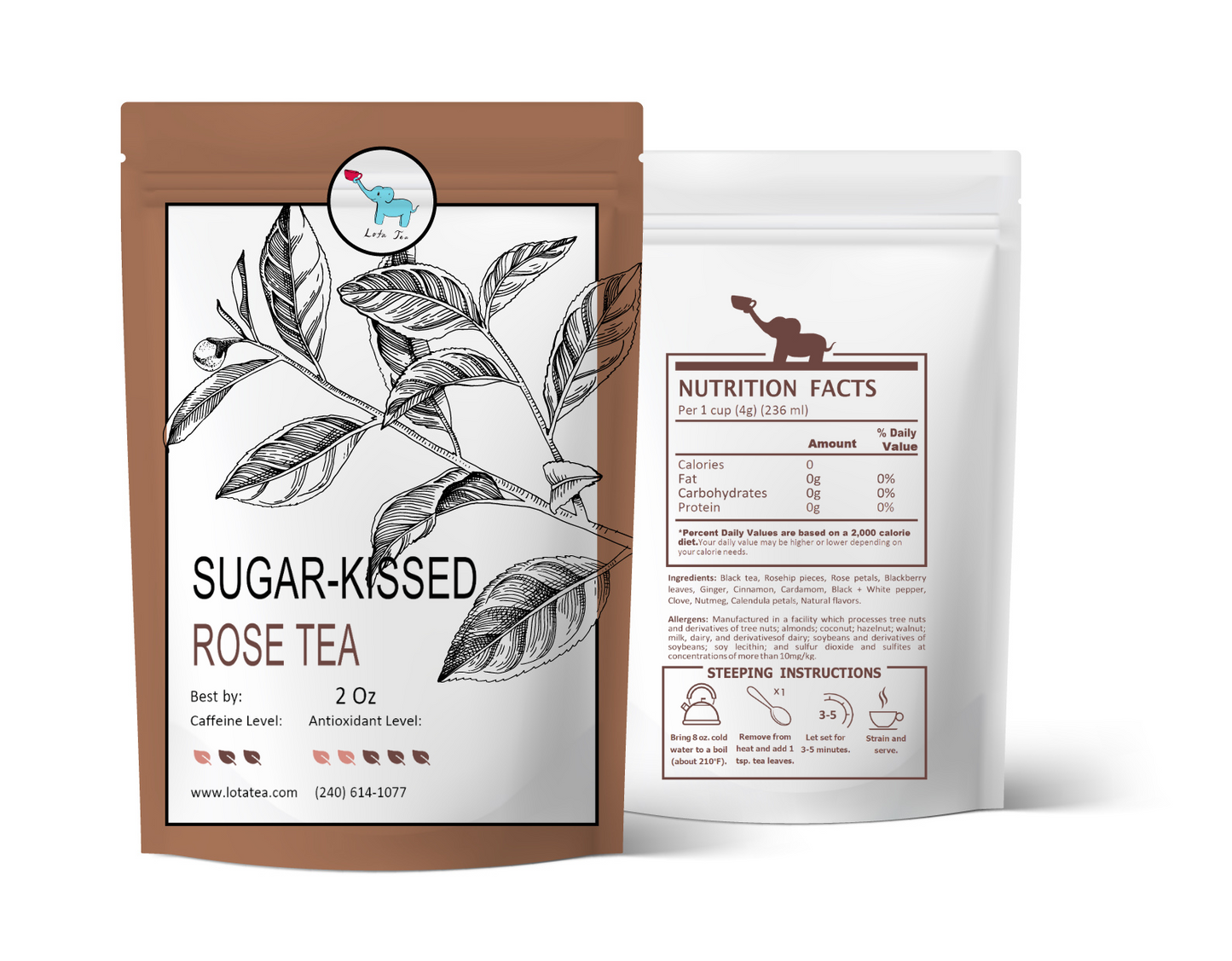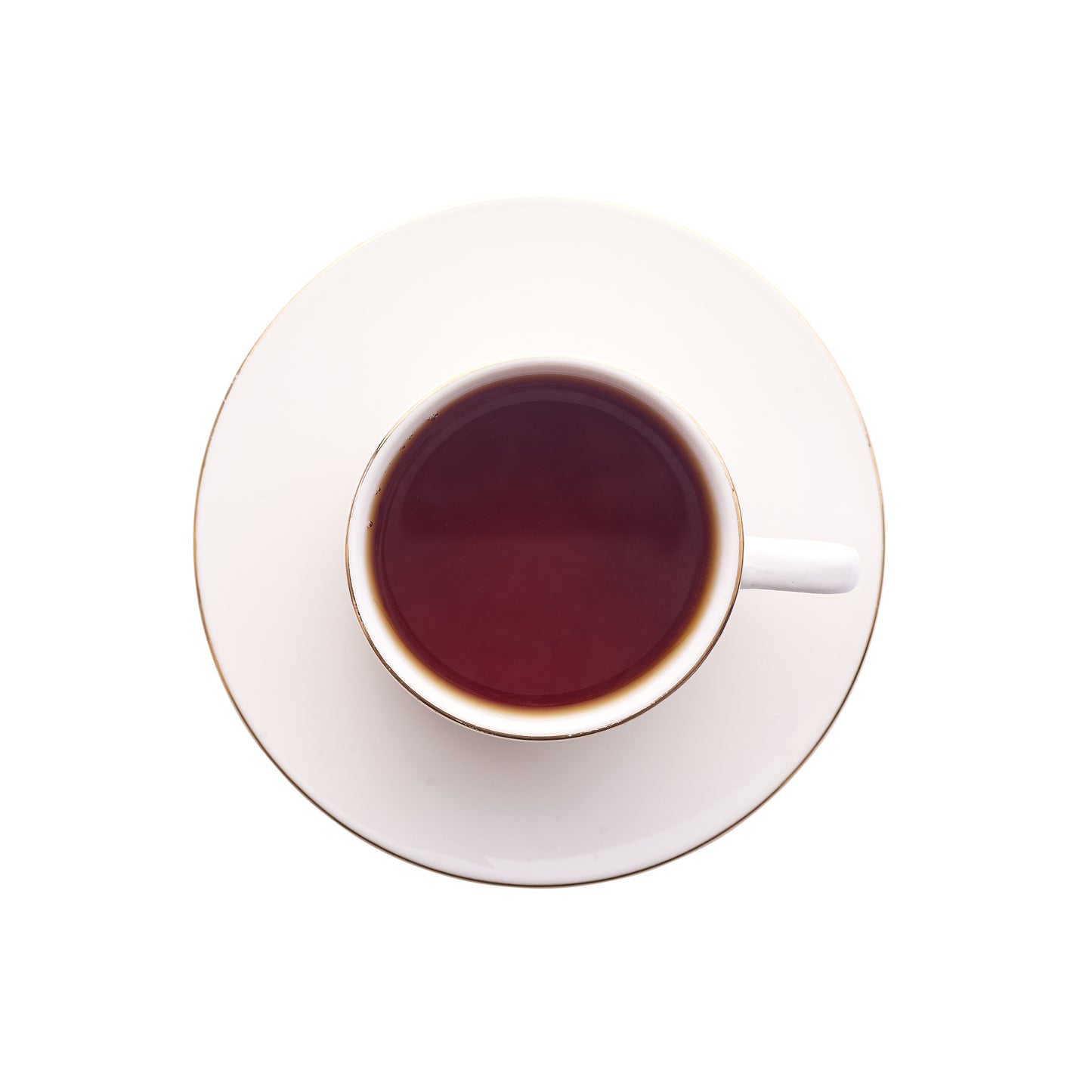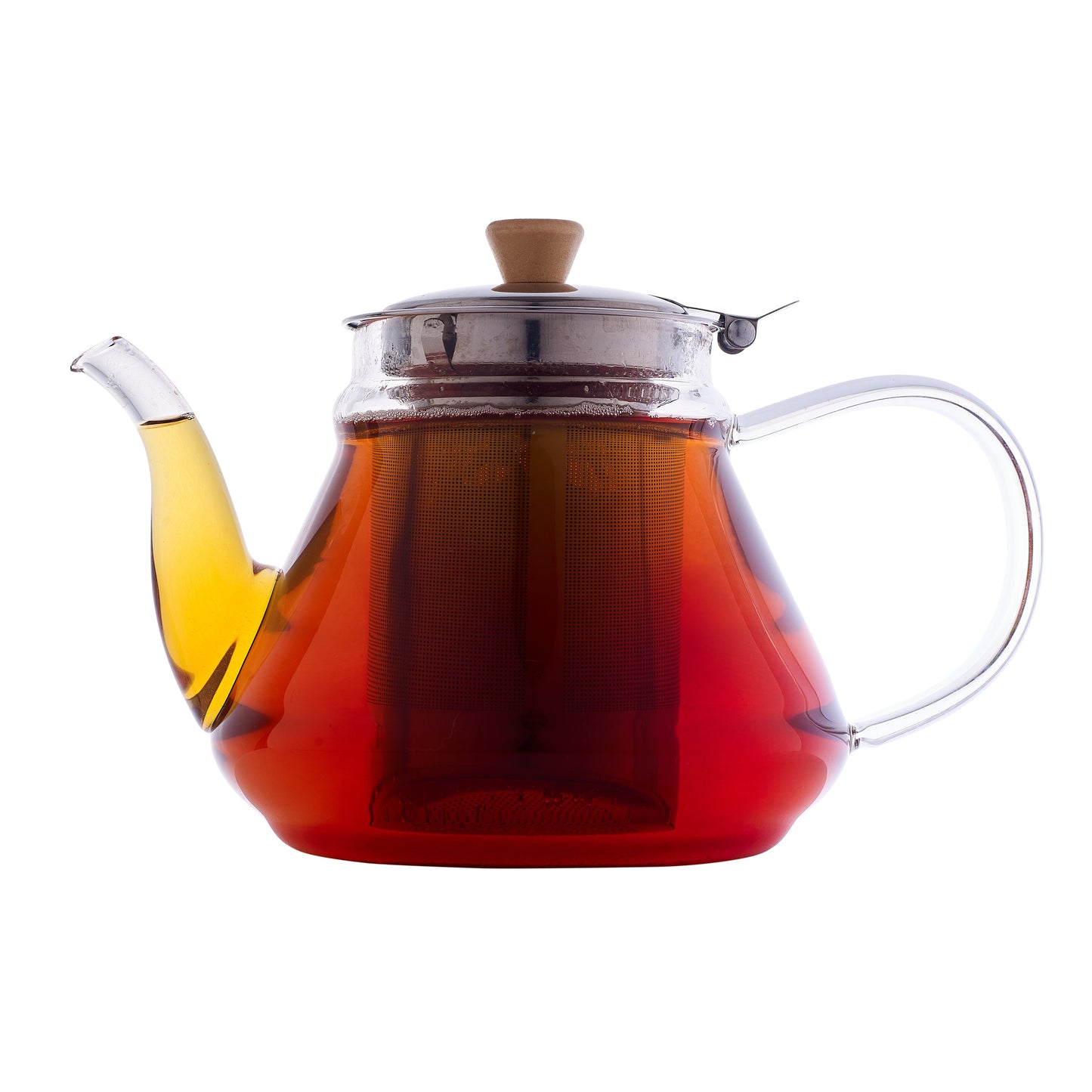 Choosing a selection results in a full page refresh.