Stainless Steel Teapot With Infuser (40.6 - 67.6 oz.)
Regular price
Sale price
$60.60 USD
Unit price
per
Introducing our Stainless Steel Teapot with Infuser, a sleek and stylish solution for brewing and serving tea to large groups of guests. This durable teapot is crafted from high-quality stainless steel, treated with electrolysis to prevent rust, and polished to a gleaming mirror finish for an added touch of sophistication.
The teapot's built-in stainless steel infuser allows for hassle-free brewing of your favorite loose leaf tea, ensuring a perfect cup every time. Its generous sizes ensure that you'll always have enough tea for everyone, making it perfect for entertaining and gatherings:
1200 ml: With a 40.6 oz. capacity (approx. 7 cups), this size is perfect for a small group of friends or family members.
1500 ml: Offering a 50.7 oz. capacity (approx. 8 cups), this medium-sized teapot is ideal for larger gatherings.
2000 ml: The largest option, this 67.6 oz. capacity pot (approx. 11 cups) is perfect for serving a crowd or hosting a tea party.
Our Stainless Steel Teapot with Infuser is easy to clean by hand, ensuring that it remains looking as good as new after each use. Its timeless design and superior functionality make it an essential addition to any tea lover's collection.
Experience the elegance, durability, and convenience of our Stainless Steel Teapot with Infuser, and elevate your tea-serving game to new heights. Enjoy the satisfaction of brewing and serving the perfect cup of tea in style, time and time again.
Share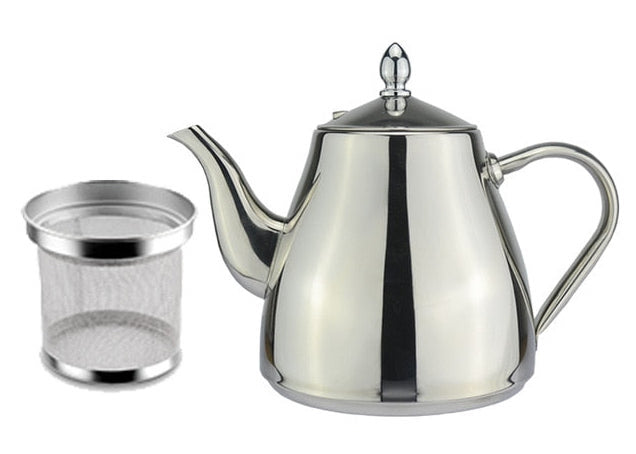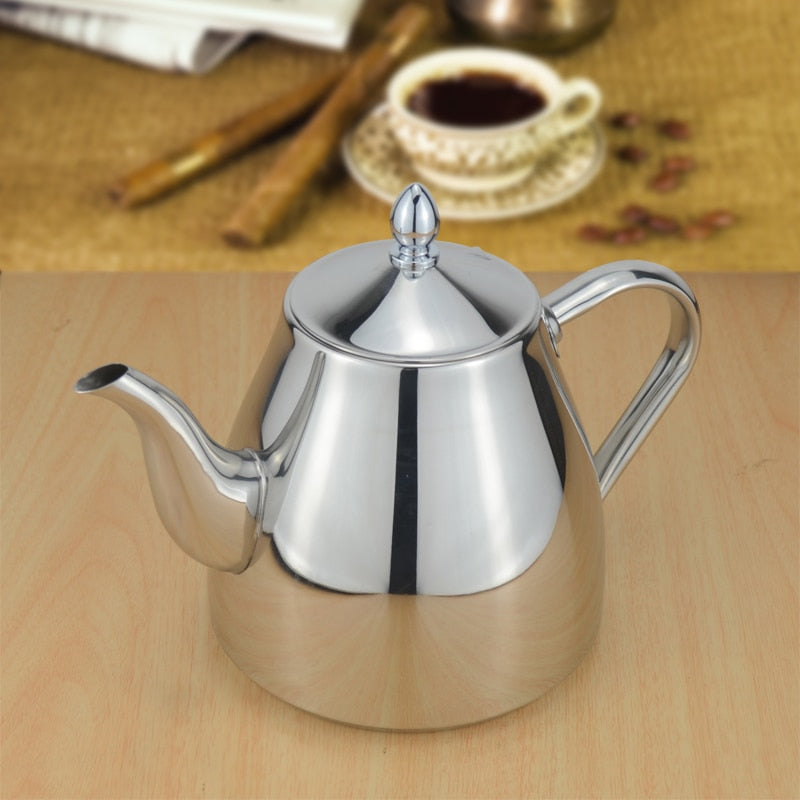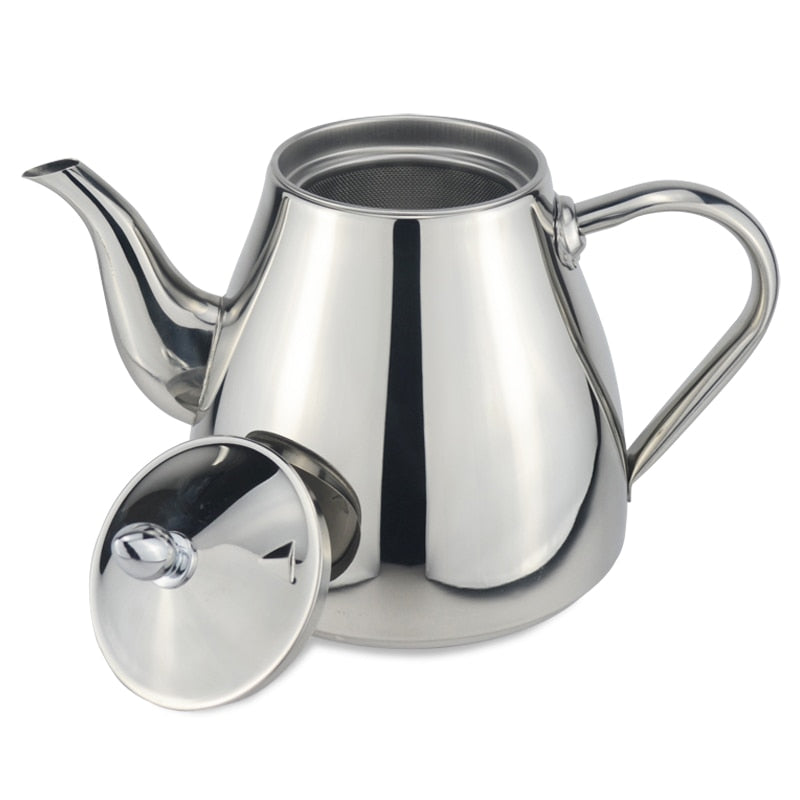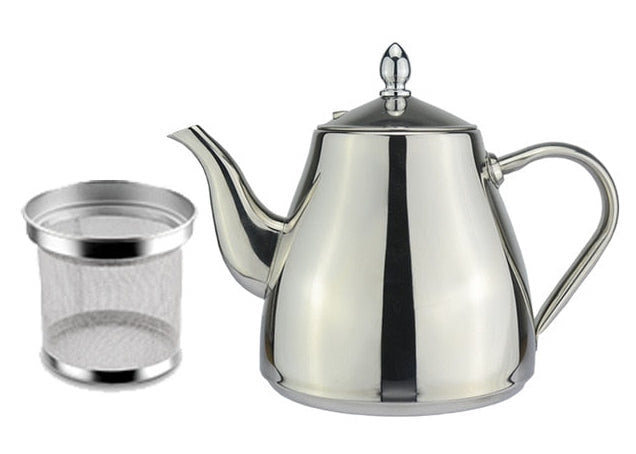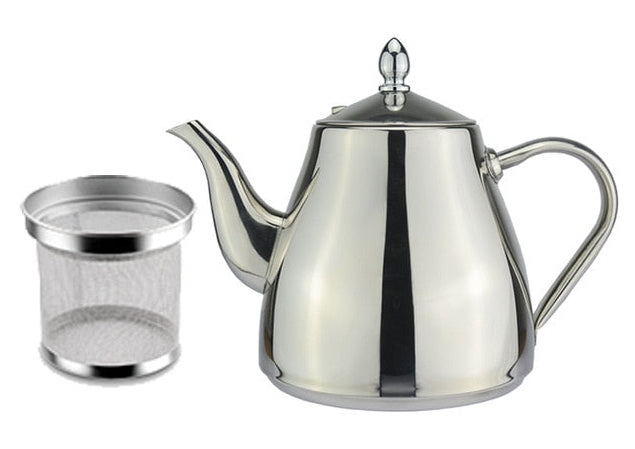 Just what I wanted
I wanted a teapot that would be this size, 4 mugs full, not ceramic so it won't break if it gets bumped in the dish drainer, no chance of breaking in the hands of someone hand washing, and that I can reheat on the stove. I love the "infuser." It has such a fine mesh that pieces of tea stay contained rather than in the tea. All in all, it is everything I was looking for.
Choosing a selection results in a full page refresh.