Raspberry Honey Loose Leaf Tea
Regular price
Sale price
$3.99 USD
Unit price
per
Introducing our Raspberry Honey Loose Leaf Tea, a delightful and aromatic fusion of the finest ingredients from around the world. This luxurious blend features a base of high-quality black tea, sourced from the esteemed tea-growing regions of Nuwara Eliya, Dimbula, and Uva in Sri Lanka, the Nandi Highlands in Kenya, and the Nilgiri hills in India. The tea's rich, smooth flavor is elevated by the addition of blackberry leaves, which contribute a subtle, fruity undertone.
The true stars of this blend, however, are the luscious raspberry and strawberry pieces, handpicked from the picturesque fields of France's Provence region and China's Shandong province. These succulent berries infuse the tea with their fresh, tangy essence, while chamomile from Egypt's Nile River Delta and Fayoum regions adds a gentle, calming touch. Delicate rose petals, also sourced from France, enhance the blend's visual appeal and provide a subtle floral note.
Our Raspberry Honey Loose Leaf Tea is then perfected with a hint of natural honey flavor, lending a delightful sweetness that ties everything together. This versatile blend is superb when enjoyed hot, providing a comforting embrace on chilly days, or served iced, offering a refreshing respite from the heat. One sip of this exquisite tea, and you'll be transported to a world of vibrant flavors and enchanting aromas.
Ingredients: Black loose leaf tea, Blackberry leaves, Chamomile + Rose petals Raspberry + Strawberry pieces, Natural flavors.

Origin: Sri Lanka (Nuwara Eliya, Dimbula, Uva), Kenya (Nandi Highlands), India (Nilgiri), France (Provence), Egypt (Nile River Delta, Fayoum), China (Shandong). 

Allergens: Manufactured in a facility which processes tree nuts and derivatives of tree nuts; almonds; coconut; hazelnut; walnut; milk, dairy, and derivatives of dairy; soybeans and derivatives of soybeans; soy lecithin; and sulfur dioxide and sulfites at concentrations of more than 10mg/kg expressed as S02.
Steeping Instructions - Hot Tea
Bring 8 oz. cold water to a boil (about 210 degrees Fahrenheit).
Remove from heat and add 1 tsp tea leaves.
Let set for 3-5 minutes.
Strain and serve.
Steeping Instructions - Iced Tea
Bring 4 oz. cold water to a boil (about 210 degrees Fahrenheit).
Remove from heat and add 1 tsp tea leaves.
Let set for 3-5 minutes.
Fill a glass with ice cubes.
Strain into the glass, let cool, and serve.
Share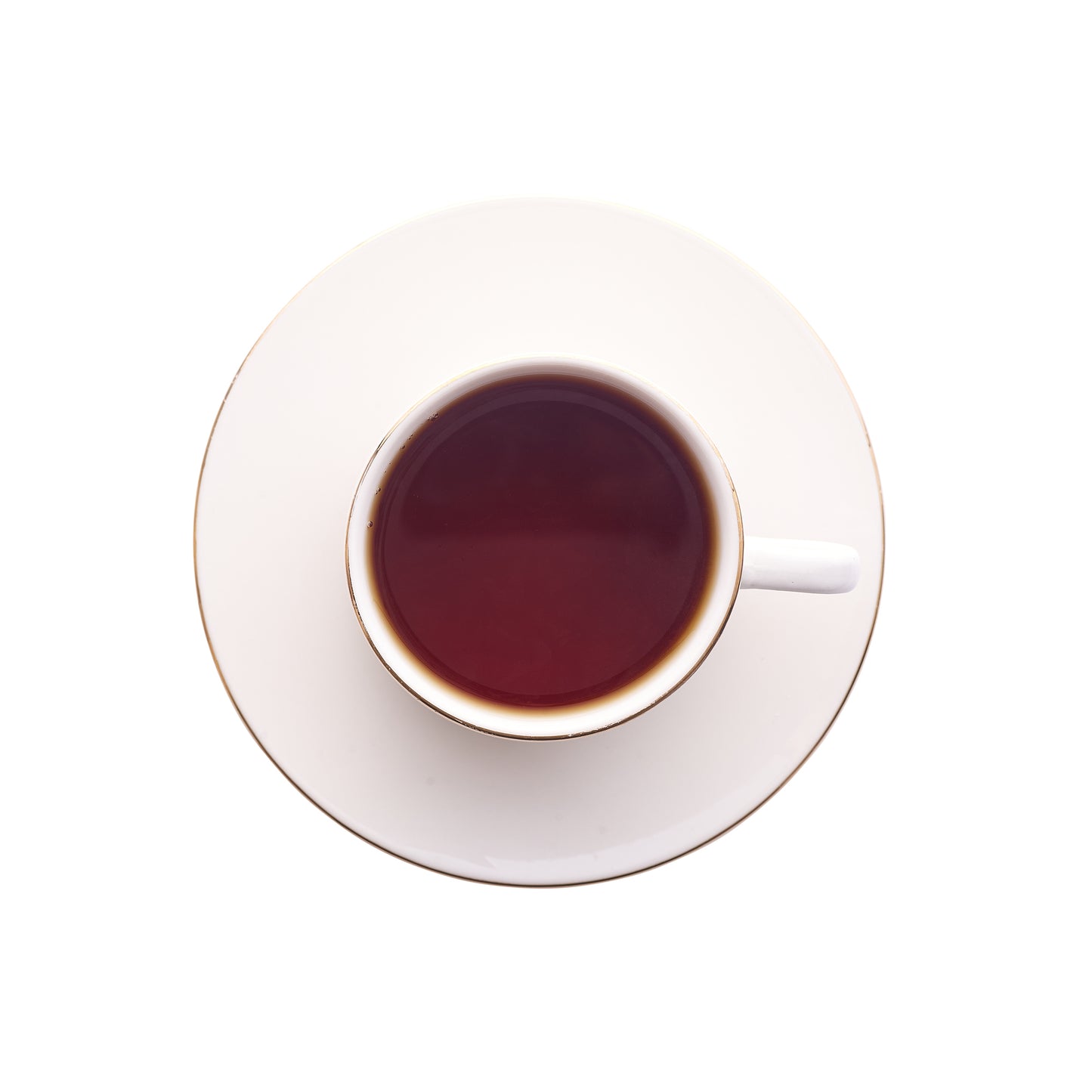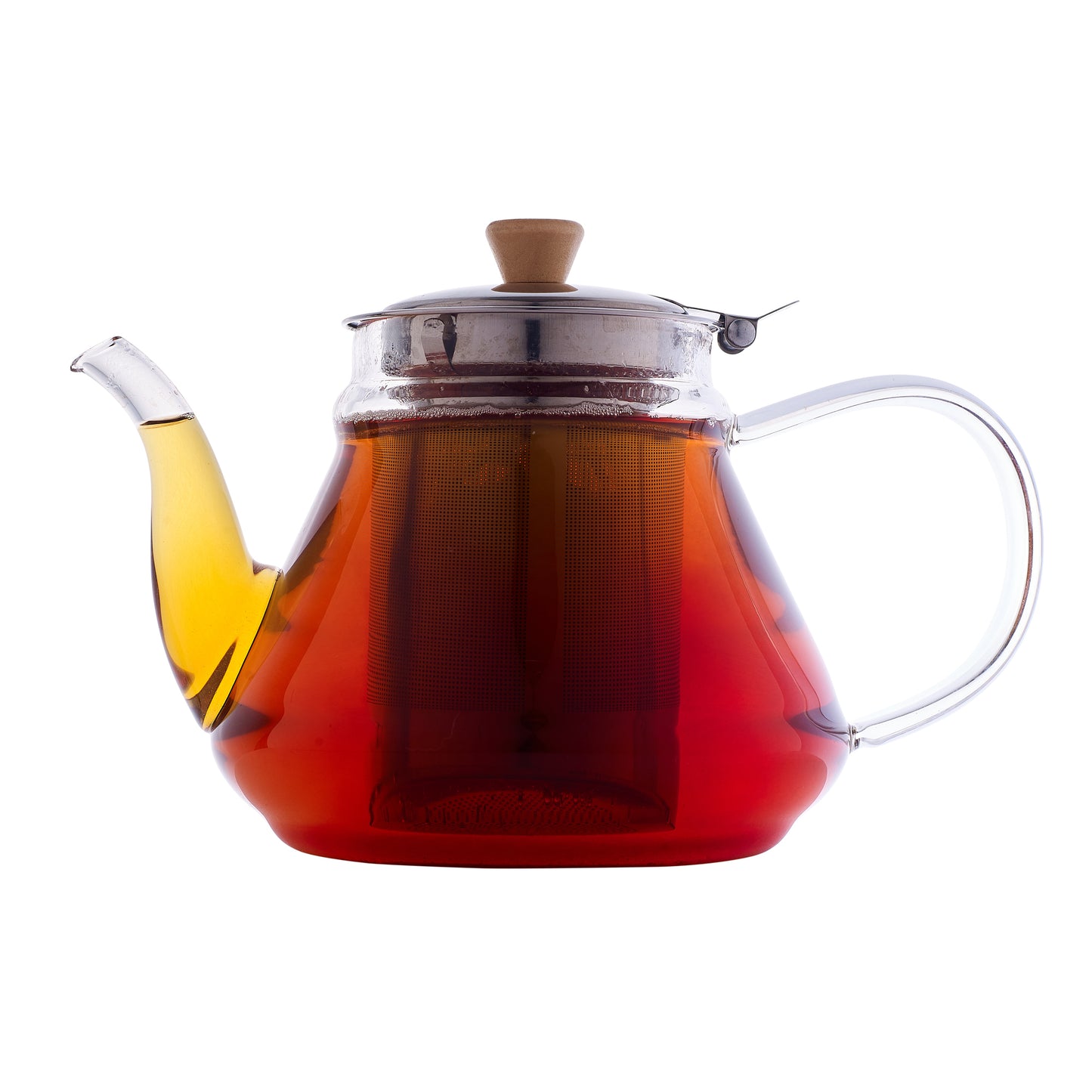 Party In My Mouth!
This is a fantastic tea! First sip was a flavor explosion. It has shot to the top of my favorite loose leaf brews. Hope this is always in stock as I'm now an addict!
LOVE RASPBERRY
You can taste the raspberry! Smooth, nice
Fruity Honey Glow
From the first time I tasted this Lota tea I knew it was without a doubt one of the finest and most flavorful teas I have ever had. And that goes for sampling dozens of other tea companies. This one unfailingly provides a rich full body cup of tea delightfully balanced with raspberry and honey. Good hot or cold do I personally prefer hot. Each and every tea that I have purchased subsequently I can say hands down that Lota tea is superior across the board in quality of tea and flavorfulness. I have never been disappointed with any selection of Lota Tea, and I just keep coming back!
Choosing a selection results in a full page refresh.