Calming Chamomile Loose Leaf Rooibos
Regular price
$2.49 USD
Sale price
$3.49 USD
Unit price
per
Introducing our Calming Chamomile Loose Leaf Rooibos, a soothing and delightful blend that offers the perfect retreat from life's stresses. This harmonious infusion combines the smooth, naturally caffeine-free rooibos with a symphony of carefully selected ingredients, creating a tea that is both comforting and uplifting.
At the heart of this blend lies the velvety rooibos and green rooibos, expertly sourced from the Cederberg region of South Africa. These two ingredients provide a rich, earthy base that supports the medley of flavors that follow. Delicate chamomile flowers from Egypt's Nile River Delta and Fayoum regions infuse the tea with a gentle, floral touch, while spicy ginger pieces from China's Shandong province and Thailand's Phetchabun region add warmth and zest.
To further enhance this captivating blend, we've included goji berries, known for their antioxidant properties, and invigorating ginseng, which contribute a subtle sweetness and a hint of energy. The finishing touch comes from vibrant blue cornflower petals, sourced from the beautiful city of Tirana in Albania, and honeybush from Canada's Ontario province, adding a touch of visual appeal and a delicate honey-like flavor to the mix.
Our Calming Chamomile Loose Leaf Rooibos is a lovingly crafted blend that aims to bring peace and tranquility to your tea time. Savor each sip, and let this enchanting infusion guide you to a moment of serenity and relaxation.
Ingredients: Rooibos, Green rooibos, Honeybush, Chamomile flowers, Goji berries, Ginger pieces, Blue Cornflower petals, Ginseng, Natural flavors.

Origin: South Africa (Cederberg), Egypt (Nile River Delta, Fayoum), China (Shandong), Thailand (Phetchabun), Albania (Tirana), Canada (Ontario). 


Allergens: 
Manufactured in a facility which processes tree nuts and derivatives of tree nuts; almonds; coconut; hazelnut; walnut; milk, dairy, and derivatives of dairy; soybeans and derivatives of soybeans; soy lecithin; and sulfur dioxide and sulfites at concentrations of more than 10mg/kg expressed as S02.


Steeping Instructions
Bring 8 oz. cold water to a boil (about 210 degrees Fahrenheit).
Remove from heat and add 1 tsp tea leaves.
Let set for 5-7 minutes.
Strain and serve.
Share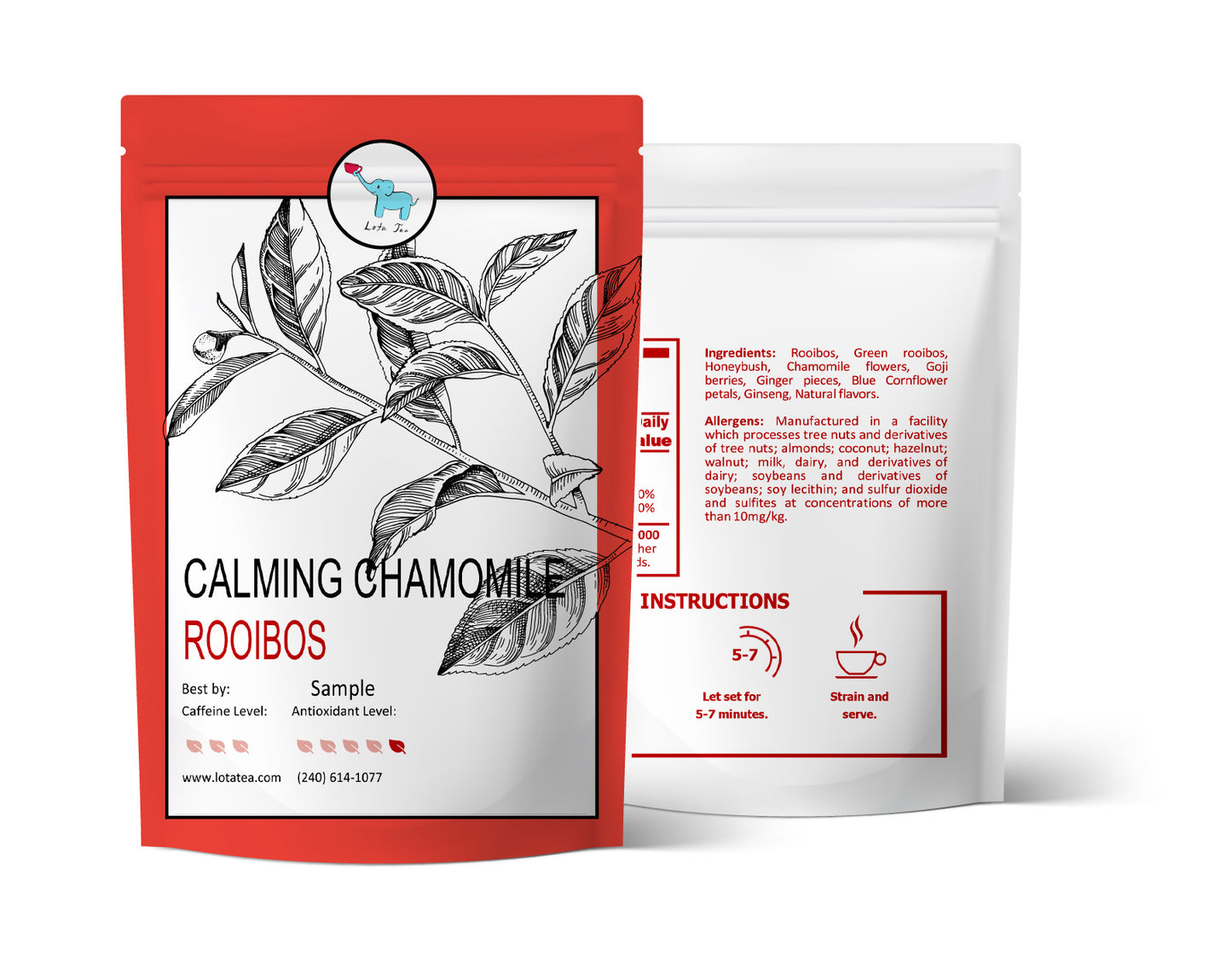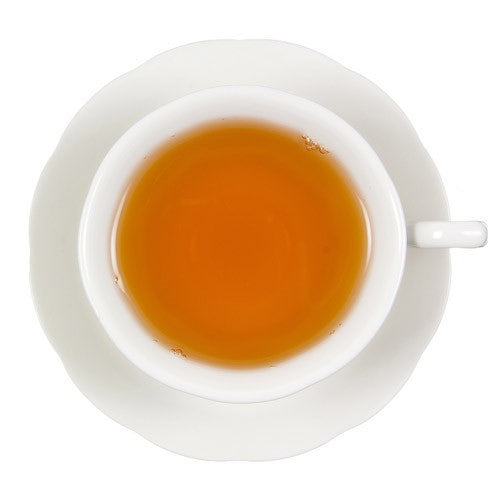 CALMING CHAMOMILE
TEA IS TASTY -WITH A SPOONFUL OF HONEY- AND QUITE RELAXING..A GREAT LATE NIGHT TREAT.
Choosing a selection results in a full page refresh.